The Dutch Neurofederation is a network that represents and facilitates Dutch neuroscience at the national, European and global level. »»»

The Dutch Neurofederation is a member of the
Federation of European Neuroscience Societies.
NENS: The Network of European Neuroscience Schools »»»
Blog of the European Journal of Neuroscience »»»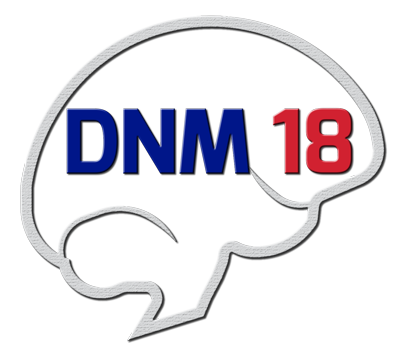 The Dutch Neuroscience Meeting :: DNM 18 will be held from Thursday 7 June to Friday 8 June 2018 at the Conference Centre 'De Werelt' in Lunteren. Check out the online programme »»» and join us!
Latest news
See a full list of postings in the Agenda »»»
No records to show...

Meetings
[ Received from Brigitte Borgman, 05/04/2018]
10th International Symposium on Neuroprotection and Neurorepair (ISN&N)
Radebeul, Germany
09-11 Oct 2018
Website

Courses
[31/08/2018]
EPI-AD / EURON workshop Neuroepigenetics: a life span perspective
Barcelona, ES
03-05 Oct 2018
Flyer/Programme
Website
Job market
[20/08/2018]
Three Positions for Dutch Research Consortium 'Language in Interaction' (1.0 FTE)
Nijmegen, Netherlands
Job description
We are looking for highly motivated candidates to enrich a unique consortium of researchers aiming to unravel the neurocognitive mechanisms of language at multiple levels. The goal is to understand both the universality and variability of the human language faculty from genes to behaviour.

Deadline: 16/09/2018
Only the very last announcement is shown above. For a full listing, please see the Agenda »»»