The Dutch Neurofederation is a network that represents and facilitates Dutch neuroscience at the national, European and global level. »»»

The Dutch Neurofederation is a member of the
Federation of European Neuroscience Societies.
NENS: The Network of European Neuroscience Schools »»»
Blog of the European Journal of Neuroscience »»»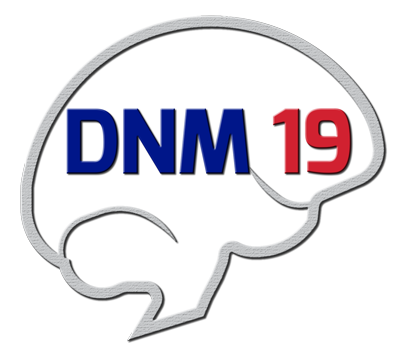 The Dutch Neuroscience Meeting :: DNM 19 will be held from Thursday 20 June to Friday 21 June 2019 at the Conference Centre 'De Werelt' in Lunteren. Registrations and abstract submissions are now open. Check out the online programme »»» and join us!
Latest news
See a full list of postings in the Agenda »»»
[02/07/2019]
Subsidie voor aandoeningoverstijgend onderzoeksproject Hersenstichting

Meetings
[ Received from Mariëlle Caspers, 06/05/2019]
The Brain Mosaic: Cellular heterogeneity in the CNS (2nd edition)
Leuven, Belgium
10-11 Oct 2019
Contact e-mail
Website

[ Received from Marie-Louise Beenen, 30/01/2019]
Donders Lectures Nijmegen
Nijmegen
14 Feb-14 Nov 2019
Contact e-mail
Website
Flyer/Programme

Courses
[14/06/2019]
EURON Workshop Drugs and the Brain: from Laboratory to Clinic
Heraklion, GR
01-05 Oct 2019
Flyer/Programme
Website
Job market
[21/05/2019]
Post-doc
Leiden, The Netherlands
Job description
We are looking for a highly motivated scientist who is interested in immunology, autoimmunity and neuroscience. You hold a PhD and have ample experience with immunological, molecular- and cell biological techniques and bio-informatics, preferably in neuroscience. Experienced with experimental animal work. Well-structured and accurate. Excellent communication and scientific writing skills.




Only the very last announcement is shown above. For a full listing, please see the Agenda »»»