The Dutch Neurofederation is a network that represents and facilitates Dutch neuroscience at the national, European and global level. »»»

The Dutch Neurofederation is a member of the
Federation of European Neuroscience Societies.
NENS: The Network of European Neuroscience Schools »»»
Blog of the European Journal of Neuroscience »»»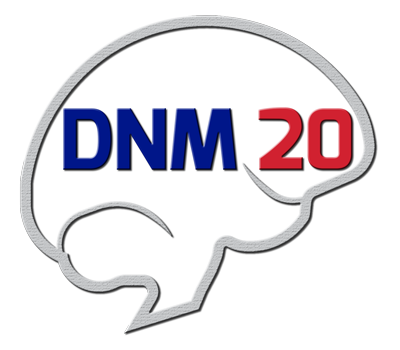 The Dutch Neuroscience Meeting :: DNM 20 will be held from Thursday 11 June to Friday 12 June 2020 at the Conference Centre 'De Werelt' in Lunteren. Proposals for sessions are currently open and will be accepted until 15 November 2019. You are invited to visit the meeting's website.
Latest news
See a full list of postings in the Agenda »»»
[09/03/2020]
Art of Neuroscience competition - Call for submissions

Meetings
[ Received from Mariëlle Caspers, 25/02/2020]
BNA2021 fifth Festival of Neuroscience
Brighton, United Kingdom
11-14 May 2021
Contact e-mail
Website

[ Received from Mariëlle Caspers, 06/02/2020]
Göttingen Neuroscience Meeting 2021
Göttingen, Germany
24-27 Mar 2021
Contact e-mail
Website
Flyer/Programme

Courses
[29/01/2020]
Summer Course on Fear, Anxiety, Obsessions & Trauma
Firenze, IT
28 Jul-03 Jul 2020
Flyer/Programme
Website
Job market
[27/03/2020]
Postdoctoral Excellence Donders Fellowship at Radboud University
Nijmegen, the Netherlands
Job description
This postdoctoral fellowship at the Donders Institute is available in the context of Radboud University's Excellence Initiative. The fellowship is open to non-Dutch postdoctoral researchers based outside the Netherlands and having no previous study or work experience there, whose profile fits with the aims of our institute. You should have obtained your PhD no more than 8 years previously.

Deadline: 22/04/2020
Only the very last announcement is shown above. For a full listing, please see the Agenda »»»